SEO Strategies for Lawyers and Law Firms
---
Lawyers are the people you consult for anything related to the law and any act that has any legal consequence or ramifications. However, through the progress of the digital age and lawyers SEO in the Philippines, the number of people that go to firms or lawyers for consultations has become scarce – it's almost negligible. This is due to the fact that any question or query that a user has can now be answered through the use of the Internet. So, how do lawyers and law firms increase the number of their clients? The answer is simple. They adapt to today's digital age and create an online presence that people can find through easy and simple research.
This is where SEO agencies come in. Digital marketing, search engine optimization (SEO), and the essential improvement of online presence is a largely disregarded practice. This is because most lawyers and law firms do not think it's worth investing their time and intellectual capabilities for lawyers' SEO in the Philippines. Here in the Philippines, SEO agencies can be easily found but only the best can give you the results you are looking for.
The reason why SEO agencies and lawyers SEO in the Philippines exist is to do the job that companies, lawyers, and law firms could not – which is to enter the world of search and dominate the competition. However, SEO will not always be enough. Most of the time, the improvement of your online presence entails a holistic approach that involves a variety of digital marketing strategies to be successful in the endeavor.
The traditional marketing outlets such as newspapers, television advertisements, billboards, and much more can already be considered outdated and ineffective ways to obtain more clients. This is due to the massive development of the Internet and how most of the people in the world are able to access the Internet and find whatever they need. So, it is definitely conclusive that the number of people that are using social media or are users of other digital media outlets such as YouTube, Netflix, Instagram, and much more is countless. Through SEO Hacker's tried and tested digital marketing strategy, you can be assured that you, as a lawyer, or your law firm will be able to bring in more clients, leads, and be able to help out much more people. Our digital marketing strategy for lawyers SEO in the Philippines may include: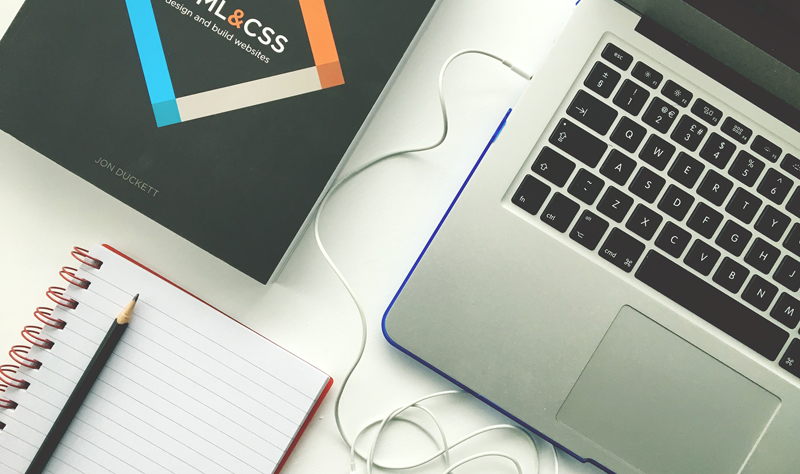 Web Development and Design
Today's age of digital progression enables each and every person to access the world wide web and be able to search for answers, objects, or any other thing that might pique their interest. In addition, it is important to remember that people also input queries on search engines if it necessitates adequate research. Henceforth, if you are the one that can help them with their particular query or problem while being able to profit from providing your services, then it would be best for you to be sufficiently visible in the search engines immediately after they hit enter. This is why lawyers SEO in the Philippines is important for all businesses, lawyers, and law firms in order for them to be visible on the first page of the search results. If users are unable to see your online presence or website on the first page of the search results, then you have just lost a potential client or customer right then and there.
However, before you trouble yourself over your online presence, make sure that you already have a website that has all the information that all your visitors need and, at the same time, is aesthetically appealing. Having a useful, aesthetically appealing, and  fast website is a necessity for anyone that desires to have an online presence.
SEO Hacker's web development and design package ensures that a lawyer or a law firm's website is a spitting image of their reputation. Lawyers and law firms are known to be professional, confident, trustworthy, and capable – which is why their website should exude the same feel as them. Each and every piece of information that you, as a lawyer or law firm, want to put into your website is handled by us to effectively help you make use of your precious time. SEO Hacker's web development and design also ensure that the website is useful for the visitors – from its simple navigation to its relevant content — through our lawyers SEO in the Philippines.
The package enables you to have a website that will please your visitors, have a website that is able to answer your visitors' queries, and be ahead of your competitors in the online industry.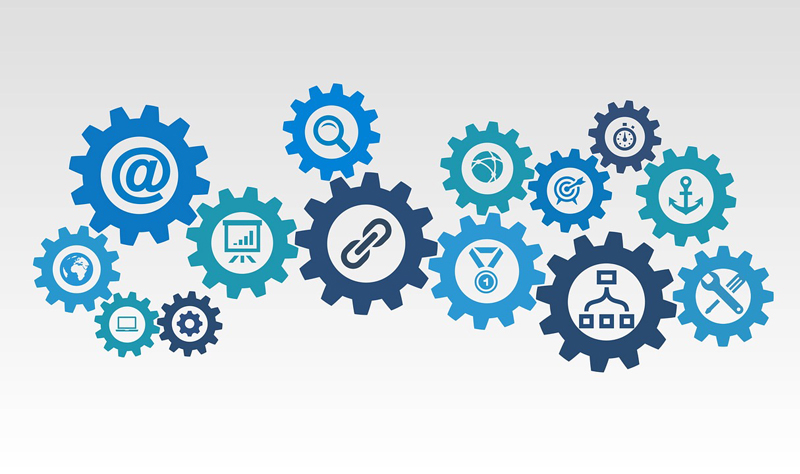 SEO Package
After the creation of your website, the next best thing to do would be to optimize it for the search engines. SEO Hacker's SEO package ensures that a client's SEO needs are met and that their place on the first page of Google's search results for certain keywords that users search for is retained. The primary focus of our SEO services package is your visibility in search engines in order to consistently bring organic traffic into your website and your customer acquisition will increase immensely. Additionally, another factor that our services for lawyers SEO in the Philippines focuses on is our client's rank in Google and other websites that could be considered as their competitor in the same niche or market as our client.
Some inclusions of our SEO services package are:
Site Analysis


After giving us access to a client's existing website, we analyze every nook and cranny of the site to better understand the standing of the website in terms of search engine optimization, content marketing, and user experience. From there, we make a detailed strategy that focuses on removing all the website's ineffective features and develop, ensure, and maintain useful and helpful elements. Here are the things we analyze on a client's website:

On-page Site Factors
Number of Backlinks
Domain Age
Site Load Speed
Search Engine Friendliness
Content Gap Analysis

Keyword Research


All over the world, even in the Philippines, SEO agencies know that you can never enact a competent and effective SEO strategy without finding the perfect keywords for them. A keyword is a word or phrase that a website or blog targets in order to convince search engines that the particular website or blog is useful for the user and is able to provide the answer that the user is looking for. However, targeting the perfect keyword is a difficult undertaking, to say the least.Here in the Philippines, SEO agencies such as SEO Hacker have to know and understand the essence of the client's business. This allows us to come up with keywords for lawyers SEO in the Philippines that are related to the client, have a decent search volume, and are easily targeted. Here's our keyword research process:

Business Analysis
Website Keyword Analysis
Keyword Trending Analysis
Competitor Keyword Analysis

Quality SEO Copywriting


Another important aspect of lawyers SEO in the Philippines is the content. You can never answer a user's query without inputting content that answers the query into your website. Another reason why content is important for your website is that it is one of the primary ways on how Google determines the relevance of your website to a particular user's search query. If the user searched for something vague such as "best local lawyers", "lawyers SEO Philippines" or "SEO agency Philippines", then Google determines your relevance through your website's content. So, the importance of regularly publishing posts and incorporating useful content inside your site can never be overstated because it's that important. Lastly, the content also helps search engines understand your website and help them know what it is all about. Here's a brief preview of our SEO copywriting process:

One (1) extremely high-quality article a week
Technical copywriting with internal linking
Research and development of articles
Keyword density management
Article promotion and back linking management

On-page Optimization


On-page optimization basically pertains to all the actions a webmaster can do inside the website in order to improve the website's rankings for a particular keyword. So, simply put, on-page optimization is the concrete, physical actions SEO agencies take inside the website to improve its rankings. Some examples of on-page optimization include the creation or improvement of the meta descriptions and title tags, optimizing the content in regards to the title, subheadings, and keyword density. Conversely, off-page optimization can be understood as links from other websites and other signals.

Meta tags optimization
Meta OG tags improvements
Keyword density analysis and optimization
Content analysis and optimization
Outbound links analysis and optimization
Image SE visibility analysis and optimization
Site user-friendliness analysis and optimization
Schema Tags Implementation
AMP Implementation for faster mobile browsing
Site Speed Improvements
Site Security Improvements

Content Marketing Package


SEO Hacker's content marketing package ensures that each and every content on a client's website is useful, informative, and optimized. Why? This is because content marketing is definitely one of the primary ways in which people can find the information that they are looking for. Content marketing is definitely one of the best outlets to disseminate your product, brand, or service to the world, especially when combined with lawyers' SEO in the Philippines.The best content marketers in the world absolutely have a way with words that they can be considered as having a dialogue with the audience through the pieces that they write. That's what SEO Hacker has – the best of the best in terms of writing. Thus, our clients can be assured that their website's content is in good hands. Moreover, here at SEO Hacker, we never publish below-average articles. We only put out top-notch, high-quality articles that are sure to attract links from people in the same niche as the client, are trending so that more people will read them for their timely nature, and are easy to read and share for a much quicker process of dissemination. Basically, we make sure that what we publish is informative and useful for the user – from bloggers, influencers, to experts. That's what our published blog posts target, but at the same time, is also for the users. Here's what you can expect from our Content Marketing package:

Social Media Marketing


As today's society progresses to a more digitally centered environment, it comes as no surprise that social media is one of the most used platforms on the Internet. Not just social media, but also social networking. So, the capability of entering the world of social media opens up a world of possibilities for everyone in terms of marketing, building connections, and building your brand image. As most people involved in the digital landscape know, Facebook has surpassed Google as the world's most visited website. Social Media Marketing is already an avenue that is used by so many businesses, brands, SEO agencies, and much more. So, it is a no-brainer that one of the best ways to market yourself or your law firm would be through social media. It would actually be detrimental to your image or the firm's image if you do not have a presence you can use in the massive world of social media. SEO Hacker's social media marketing package alongside our lawyers SEO in the Philippines ensures that our client's social media presence helps the people that visit your account know the essence of your business, brand, services, updates about your business, and what they can get out of your services.

Search Engine Marketing/Pay-Per-Click


It is normal for any newly created website to have a hard time ranking for mid-level to high-level competition keywords in the search engine results pages (SERPs). So, how do you get over this obstacle? The answer is Search Engine Marketing (SEM) or more popularly known as Pay-Per-Click (PPC). This is what websites need in order for them to be able to rank for your desired keyword in a short span of time. Starting a PPC campaign means that for a certain keyword, your website will show up on the first page of the search results, but you will have to pay either per click or per impression. To help you understand, Pay-Per-click means you have to pay Google per click (whenever a user clicks on your website's link in the search results or per impression whenever your website shows up in the search results for a certain keyword) for 1,000 views. PPC is an underrated way to get into the first page of results through quick and easy means.SEO Hacker's PPC services ensure that all the money you put out in order to have your website on the first page of the search results is made use of efficiently.
Key Takeaway
Being a lawyer or having a law firm can be a difficult undertaking if you do not have the sufficient capability to disseminate your firm or your name in the locality. The best way to go about it is to go into the best marketing avenue there is – lawyers' SEO in the Philippines.
What are you waiting for? Let SEO Hacker help you increase your leads, clients, and profit through the best SEO agency in the Philippines. To learn more about us, contact us for more details!