SEO Services Package
---
SEO is the core of your digital marketing strategy. This is why at SEO Hacker, our SEO services package in the Philippines is focused on putting you on the top of Google page results so that your brand will attract traffic and become more visible to potential customers. It also focuses on ranking your page better, helping you gain an edge among industry competitors' websites in a breeze.
SEO packages take SEO services together in a bundle to boost your rankings, traffic, and ultimately, your leads and sales. With hundreds of Google search ranking factors, it's important that you work with an expert SEO agency in the Philippines that can put together a customized service package to meet your digital marketing goals.
We know that not all SEO services are in line with what you want to achieve with your digital marketing goals, which is why we compiled all our essential services with their corresponding prices. For you to have a conversion-focused SEO services package, we take a white-hat approach to SEO and lay the groundwork for your organic search results and continuous brand success.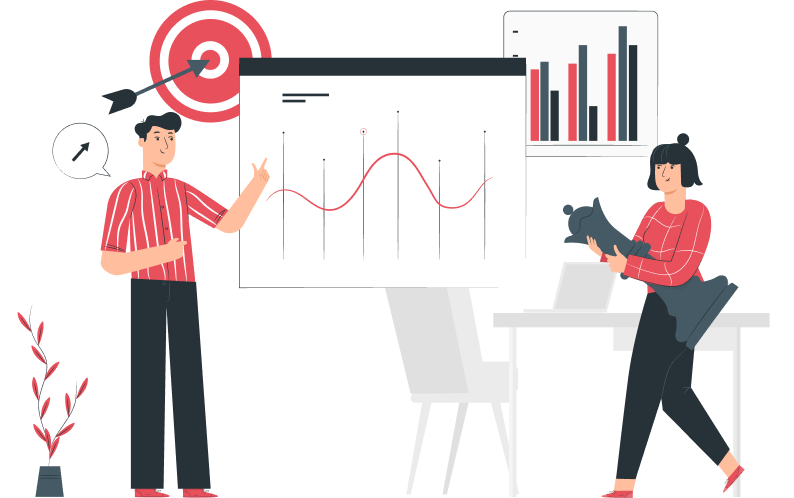 Why Choose SEO Hacker for SEO Services Package?
---
At SEO Hacker, we pride ourselves on being an SEO agency in the Philippines that uses 100% white hat techniques — not black hat or gray hat. We guaranteed that all of our clients, including past clients, are never penalized by Google. Our team's priority at SEO Hacker is your company's reputation.
We are an SEO expert in the Philippines that has been ranking in Google both internationally and locally for more than 6 years. You can rest assured that our SEO services package is backed by effective SEO approaches and strategies.
If you have questions about our SEO services package cost pricing, you can refer to this page. That said, here is a comprehensive list of all our SEO packages:
Inclusions
---

Site Analysis
The first step to your SEO success is analyzing your website and determining its issues that can be improved upon. This is the first step of our SEO service package. We analyze the following factors to get a better understanding of your site:
On-page site factors
Number of backlinks
Domain Age
Site Load Speed
Search Engine Friendliness
Content Gap Analysis

Keyword Research
After analyzing your website's current capabilities, the next step in our SEO services package is keyword research. Our team of highly trained SEO specialists will determine the most relevant keywords which you can choose for your brand. These keywords are based on what your targeted audience uses and searches the most.
Keyword research is an integral yet rigorous process that involves analyzing current trends, online competitors, and your website itself for benchmarking. With SEO Hacker, you can rest assured that the keywords chosen by our specialists will be the best for your brand. This service includes the following:
Business Analysis
Website Keyword Analysis
Keyword Trending Analysis
Competitor Keyword Analysis

Blog Set-up (If the client does not have an existing blog)
Having a dedicated blog page where all your content is kept is the key to becoming successful in SEO. If you don't have an existing blog page, don't worry! We can set it up for you as part of your SEO services package.
Keep in mind that there are different ways to set up a blog, but at SEO Hacker, we only use the most effective one for SEO success. Here's what is included for our blog set-up services:
CMS Creation
Best SEO coded theme
SEO quality plugins
Blog domain name research

Quality SEO Copywriting
Content quality is one of the top Google search ranking factors. This is why we don't just insert any random content on your blog page. We make sure your published content is high-quality, fresh, engaging, and informative in order to be useful for targeted audiences. Additionally, all of our content is optimized for SEO and your brand's values. We cater to your users as well as the standards of Google. We offer:
One high-quality article per week
Technical copywriting with internal linking
Research and development of articles
Keyword density management
Article promotion and backlinking management

Linkbuilding
Linkbuilding involves getting other websites to link back to your website. It is a valuable SEO tactic that signals Google that your website is a quality and reliable resource in your specific niche. This is why our linkbuilders create only the most relevant links for your website.
Linkbuilding SEO services promote your website and solidify your brand as an expert in the industry. Here are the services we offer for linkbuilding:
Quality backlinks
Anchor text innovation and management
Quality website research

Carefully researched sites with high page rank
Exclusive sites with low outbound links
Related websites that are not in competition

On-Page Optimization
On-page optimization deals with everything that can be changed on your website. It accounts for about 25% of your website's SEO, containing characteristics that directly affect your ranking. This is why we prioritize on-page optimizations on our SEO services packages. We make sure to optimize the following for our clients:
Meta tags optimization
Meta OG tags improvements
Keyword density analysis and optimization
Content analysis and optimization
Outbound links analysis and optimization
Image SE visibility analysis and optimization
Site user-friendliness analysis and optimization
Schema Tags Implementation (What are Schema Tags?)
AMP Implementation for user to benefit from fast mobile browsing (What is AMP?)
Site Speed Improvements*
Site Security Improvements*

Paid Directory Listing*
There's no doubt that setting up your presence in directory websites can improve your brand awareness. This is why we offer paid directory listing on top of your SEO services package. List your brand in the following directories:
Exclusive directories
Carefully researched directories

Low outbound links
High page ranking
Related and concentrated topic/ niche

Google Analytics Reports
Google Analytics is one of the best tools for evaluating your website's performance. As we practice transparency in our SEO services package, we also provide detailed reports on your Google Analytics data. We provide:
Simple and easy to understand Google Analytics graph and results analysis
Outlined and detailed explanation

Guest Posting
Of course, we would want our SEO package to help in promoting your brand to other high-authority websites. Guest posting is an offsite optimization strategy we use to publish content on other websites. These guest posts contain relevant links that direct to your website. You can rest assured we only apply the following services:
100% white-hat service - We only adopt 100% white-hat natural guest posting techniques
Hand-picked blogs - We check each blog before getting a guest post published
Quality assurance - Every content piece is checked with the highest quality standards
Only authoritative blogs are chosen - All blogs that we select have Google page rank 1+ and domain authority 20+
Social media support - Guest posts are only published on blogs with good social media following
Only relevant links - We only procure links from relevant blogs that are within our website's niche/industry
100% real blogs - We don't use any private blog networks

Monthly Reports
At SEO Hacker, transparency is at the forefront of our services. Honesty is ingrained into our processes which is why we provide our clients comprehensive monthly reports as part of our SEO services package. These reports include extensive data to give a better perspective about the performance of your site with our SEO services, fine-tuning your SEO when necessary.
Clients don't need to worry about the monthly report being too technical to understand. We will interpret all the data contained in the report. These are the inclusions of the package:
Interpretation of Google Analytics figures and recommendations
Content Marketing Strategy Improvement Tips
Analysis and research of different competitors
Recommend SEO best practices – Alt images, title tags, etc.
Items with asterisks (*) are items that are exclusive of the rate of our SEO Package. This means these services require extra budget.