Site Speed Optimization Philippines
---
Many business owners are busy making all kinds of adjustments to their websites in hopes of boosting traffic. Unfortunately, this comes to the point of overlooking the most important factor that users want in a website — speed. This is why site speed optimization in the Philippines should be the core of your digital marketing strategy.
Site speed refers to how fast users can see and interact with your content. In general, the shorter the website's load time, the faster the website's speed is. You may have an aesthetic design or a new immersive function, but if your website takes too long to load, you will have many frustrated users exiting your domain in no time.
The stakes have never been higher for businesses, especially the ones that heavily rely on e-commerce sales. In this era, fast browsing is king. If your website is not loading fast enough, your customers can easily click on other websites that serve their product or service needs faster.
The longer you neglect site speed optimization; the more customers you will lose to a faster competitor's websites. That's why at SEO Hacker, we work to provide the best site speed optimization in the Philippines. Be able to minimize website load times, increase traffic, generate leads, and ultimately, increase profit.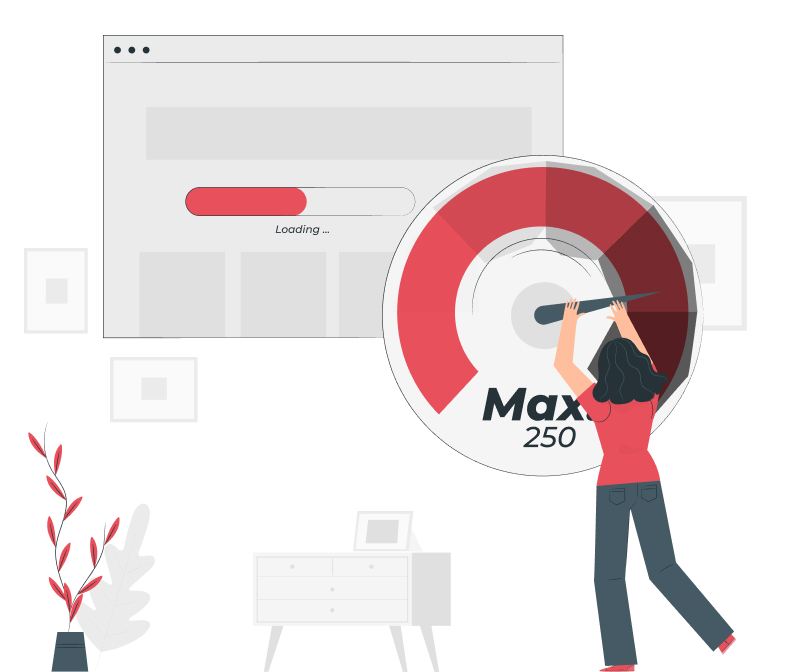 Why Do You Need Website Speed Optimization in The Philippines?
---
Site speed optimization in the Philippines is often overlooked by companies that are busy boosting digital marketing efforts. But, take note that site speed is an on-site optimization technique that impacts website rankings and conversion rates. Here are more reasons why you need website speed optimization in the Philippines.
Google Favors Sites That Load Quickly
---
For starters, Google thinks site speed optimization is important. Some would even go as far as to say that Google has a bit of an obsession with how quickly a page loads. The search engine giant has actually recognized that sites should have the recommended speed of fewer than two seconds. Site speed optimization in the Philippines is important if you want to meet this crucial ranking factor for your business.
Although a fast-loading site is nothing novel, you'd want to know that Google has always rewarded sites that have clean codes and download quickly. This became particularly apparent when the Big G announced its Speed Online Tool in 2011. From its Webmaster Central Blog, here's a description of the tool:

At Google, we're striving to make the whole web fast. As part of that effort, we're launching a new web-based tool in Google Labs, Page Speed Online, which analyzes the performance of web pages and gives specific suggestions for making them faster. Page Speed Online is available from any browser, at any time. This allows website owners to get immediate access to Page Speed performance suggestions so they can make their pages faster.

Improves User Experience and Conversion Rates
---
The main reason to prioritize site speed optimization in the Philippines is that it improves your user experience. Many website owners exert plenty of effort to engage users through graphics and content but forget to make an impression through their site speed optimization.
Users are more impatient than ever following the release of faster broadband services and mobile-friendly websites. Loading time is a major contributor to website page abandonment. Ultimately, this hurts your business's ability to boost profits. Take a look at the following statistical facts and how they can impact your conversion rates:
40% of customers leave a website if it takes more than 3 seconds to load
A 1-second delay in page response may result in a 7% conversion rate loss
A 1-second delay decreases customer satisfaction by approximately 16%
79% of shoppers who are not satisfied with a website's performance are less likely to buy from the same website again
If you want to make sure you increase your business conversion rates, search for a dedicated team of SEO specialists that can help you with site speed optimization in the Philippines.
Site Speed Optimization Is a Crucial Ranking Factor
---
Web page speed optimization in the Philippines should be a top priority for any website owner because it affects search engine optimization (SEO) and bounce rates.
In a highly competitive market where competitors can easily attract customers, being visible on the first page of the search engine results page (SERP) is crucial for your business. Google will crawl and index your website for site speed and it will be used to determine your ranking in the SERP.
In the past, webmasters did not pay much attention to site speed optimization and its impact on user experience, rankings, and conversions. Today, webmasters discovered the negative impacts of slow-loading pages on business opportunities and exerted more efforts to improve the said facet of web design. More so because Google launched initiatives to improve user experiences. Users want to find solutions to their questions quickly and this can be made possible through fast-load websites. This is why Google announced back in 2018 that page speed will be a major ranking factor for both desktop and mobile searches.
If you are a business owner with a website, now is the best time to prioritize site speed optimization in the Philippines. Think about how fast your site's loading time is. If this affects user experience, you can be penalized by Google and have a lower SERP ranking.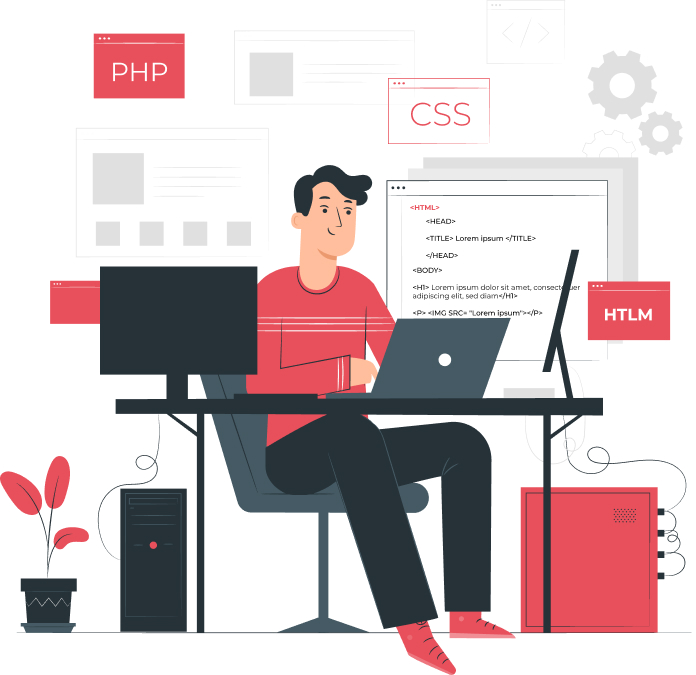 Site Speed Optimization Services in The Philippines
---
There are numerous factors to consider when it comes to improving site speed optimization in the Philippines. You might need to have clean codes, you might need to specify image dimensions, you might need to do something with your excessive redirects, you might need to minimize your JavaScript usage, or you might need to choose a reliable hosting provider.
Whatever you may need for your site speed optimization in the Philippines, our team at SEO Hacker can help you find solutions for them. Here's an overview of what our site speed optimization package in the Philippines includes:
SITE SPEED PROPOSAL: $800 / MONTH
Site Speed Optimization and Maintenance.
Improving existing caching capabilities
Setting up Content Delivery Networks
Loading all static files (CSS, JS, Images, Scripts, etc.) from CDN
Database Indexing
Optimizing database tables
Optimizing image sizes
Asynchronous Loading of Javascripts
Enabling SPDY technology
HTTPS compatibility
Monthly Monitoring and Reports
Interested in our site speed optimization in the Philippines?
---
Why don't we get in touch – Contact us Now for a free Analysis and Quotation! Our highly experienced team of web developers and SEO specialists know just what it takes to make your website faster to increase conversion rates.