Web Design Philippines
---
In today's digital age, almost everyone can access the internet to search for anything. A brand or company's online presence is a necessity for any industry and that is why the creation of a both functional and aesthetically appealing website is a must-have for any company. Getting web design in the Philippines is the foundation of your business's online presence.
What many business owners fail to realize is that availing of web design services in the Philippines gets you more than a beautiful website. At SEO Hacker, we believe that a well-planned web design captures your brand essence through design, displays complete information about your products/services, serves as your digital marketing tool by increasing brand presence, improves your SEO rankings, and converts your website traffic into paying customers.
Partner with us as your web design agency to boost your online visibility and grow your business!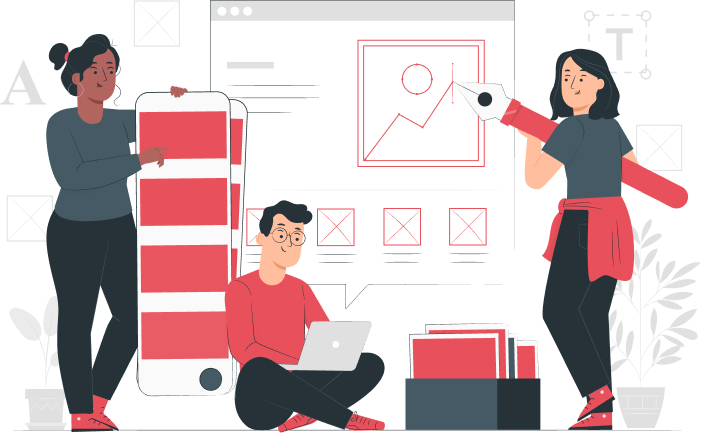 Why Choose Seo Hacker as Your Web Design Agency
---
As a professional web design company in the Philippines, SEO Hacker creates beautiful and functional websites that support our client's business objectives best — whether that goal is ranking at the top of search engine page results (SERP), driving traffic, generating leads, or increasing profit. Rest assured that our services for web design in the Philippines can showcase your business in the best way possible.
We have been providing reliable web design services in the Philippines since 2010. With over 11 years of experience in the SEO industry catering to both local and international clients, we have carved our brand as the top web design agency. Here's a close look into the benefits of our web designs services in the Philippines:
Access to A Highly-Trained SEO Team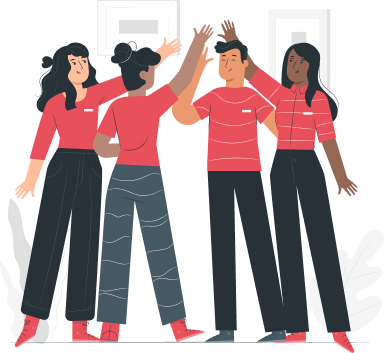 You need a reliable team when you choose a web design agency. Based in Manila, Philippines, we have a powerhouse team of SEO specialists, web designers, web developers, content writers, social media managers, and project managers who will work with you to create an optimized website design that puts you on the first page of the search engine results.
Search engine optimization is our expertise. We continuously work to rank your website on Google. This is the key to increasing the online visibility needed to grow your business.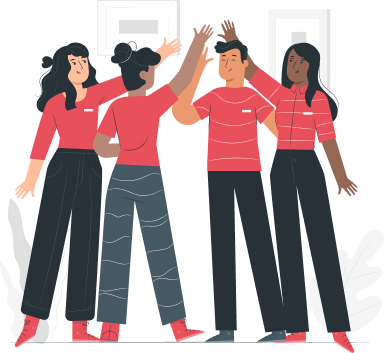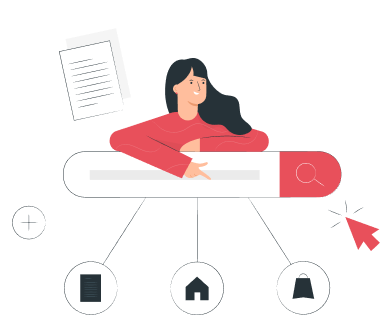 100% White-Hat SEO Web Design Approach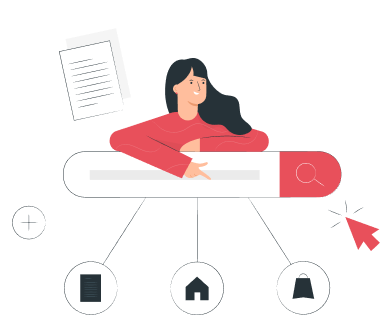 We only use 100% white-hat SEO techniques — not a black hat or gray hat — in creating our web designs. This allows us to ensure clients do not get penalized by Google and bring their rankings down the drain.
Professional Website Designs That Matches Your Brand Identity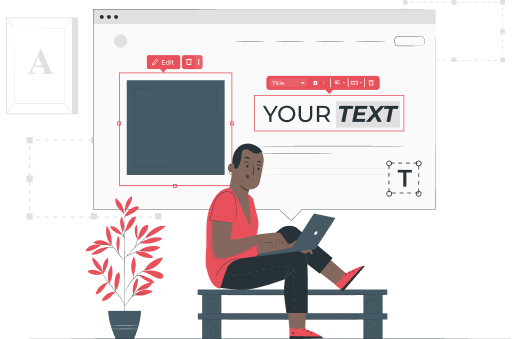 We understand that all businesses are unique. This is why our web design in the Philippines doesn't make use of cookie-cutter templates. Instead, each of our web designs is customized to match your brand identity. We will help capture your user's attention through a professional and business-driven appearance.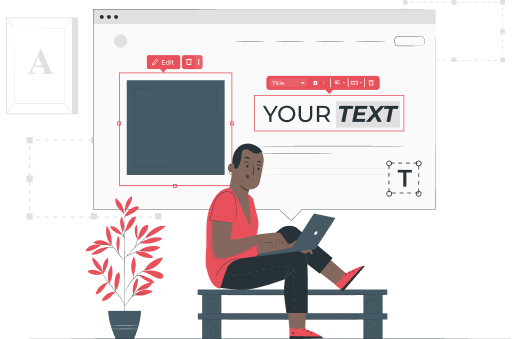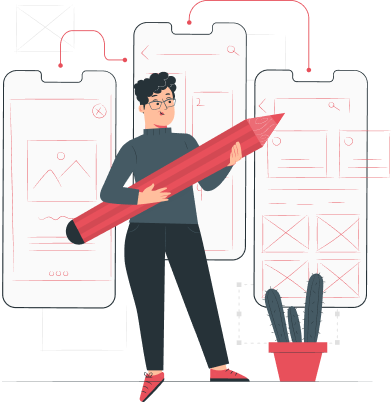 Delivers Excellent User Experience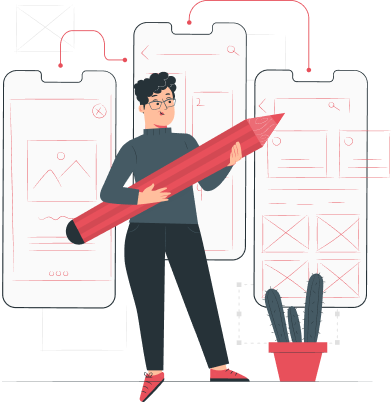 Our web design in the Philippines is also intuitive. SEO Hacker's web developers and designers also prioritize making your website easy to access and navigate to increase user experience. This way your website visitors will be able to easily find the product or service information they need.
Boosted Conversion Rates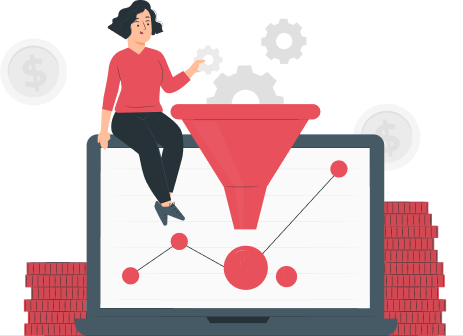 A beautiful website design means nothing if it doesn't convert traffic into sales. This is why our services for web design in the Philippines are also optimized to prompt your website visitors to delve deeper into the conversion funnel. Be able to improve your bottom line with our web design agency!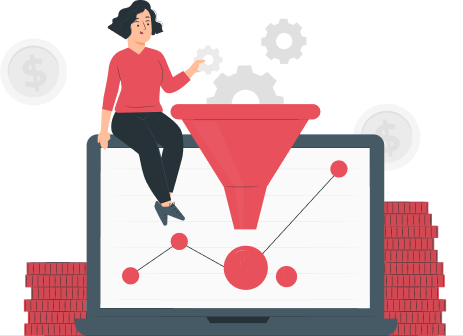 Website Design Philippines Package
---
Designing and developing an optimized website takes plenty of time, effort, and expertise. That's why at SEO Hacker, we practice complete transparency when providing web design services in the Philippines.
Our web design packages make sure that your website can be seen on the internet through our web hosting, the information it contains is complete and useful, the design of the website is in accordance with your brand's identity, and much more.
The package enables you to have a tailor-made website that will attract your visitors and be ahead of your competitors in the online industry. Here is what's included in our web design packages in the Philippines:

Web Development
Our services for web development in the Philippines are specifically catered to companies that are in need of a new website or a major revamp. From systems that help in SEO, personalization of the website, to the protection of your website, we got you covered.
For a website to rank, it needs to be developed as SEO-optimized as it could possibly be. Aside from usefulness, the user experience is also a major search engine ranking factor. So, if you have a website that is lacking in numerous aspects, it will also affect your visibility in the search engines.
Our web development services use a major system (WordPress CMS) and we optimize your website design to work on mobile devices seamlessly, which is an important feature for Google and other search engines.
Web Hosting (1GB for 1 Year)
Installation of WordPress CMS
Theme Development
Custom Codes
Mobile Optimized Theme
Plugin and Security Integration

Web Design
Our team of web designers works hard to design a website in accordance with YOUR brand's colors, image, and anything you might want the website to look like. We customize the website design to suit your taste, and if anything needs some revisions — we're on it.
It is also commonly known that your website's design also has an effect on your rankings. Your web design not only affects your rankings but also its overall appeal to your visitors. If you have a high rank, but your website's aesthetics is below-average, then your conversion rate will also suffer.
Our services for web design in the Philippines make sure that your website's design is trendy, appealing, and is up to your standards.
Company Customized Theme
Minor Process Revisions
Major Process Revisions
Banner Designs
Minor Photo Editing with Graphic Design
Note: The number of revisions and photo editing requests that can be addressed is limited and will be determined upon finalizing the service agreement.

Security and Support
We assure you that your website is safe from hackers and viruses. Our team of expert developers optimizes your website — almost to the point of impenetrability. Also, if there are some errors on the website, we're always ready because we backup your site every time changes are made.
Since the internet is open to all, your website is susceptible to cyber threats. As your web design company in the Philippines, we are responsible for protecting it. With our active framework support, whatever website error occurs will be fixed immediately. Additionally, the security protocols that we integrate into your website are top-notch. We actively update our security systems to make sure that you can prevent any malicious threats that might target you.
Active Framework Support
Backup and Security
Some of Our Clients for Web Design in The Philippines
---
Over the past years, SEO Hacker was able to form partnerships with various local and international industry leaders to provide high-value web design services. Be one of our clients today! Our services for web design in the Philippines are all about delivering results that grow your business.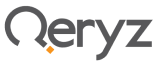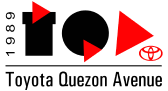 Price of Web Design and Web Development in The Philippines
---
$3,000
Per Website (Informational)
One Time Fee (Tax-Exclusive)
Note: The price quoted above and the waived Monthly Maintenance Fee of PHP 10,000.00 is applicable only if this offer is bundled together with the SEO Package.
$5,500
Per Website (E-Commerce)
One Time Fee (Tax-Exclusive)
Note: The price quoted above and the waived Monthly Maintenance Fee of PHP 10,000.00 is applicable only if this offer is bundled together with the SEO Package.
What Our Clients Say About Us
---

"Excellent advisor on SEO, clear explanations and unambigious to deal with. Gave very a fair assesment on our needs and requirements. A must-partnership for businesses who wish to have their business and brand known."
Carlos Melad

"Prompt, pleasant and professional. SEO Hacker knows their stuff and precise in recommending solutions. Really refreshing to be working with such transparency as well since SEO Hacker gives regular updates and feedback. Replies really fast as well. :) Aside from the impeccable product, it's the servicing that makes you want to continue working with them!"
Colin Craig Chan

"Sean Si was able to present a lot of valuable insights to our company's Marketing and Corporate Communications Group. He presents with clear outline, facts and transparency that we don't normally get from others. Thankful to have such a go-to-team around for SEO matters. More power to SEO Hacker Team!"
Liv Escartin
Interested in our services for web design in the Philippines?
---
Why don't we get in touch – Contact us Now for a free Analysis and Quotation. Get a Quote Now!